Career Talks at Leland CTE Center
The Leland Career and Technical Education Center is joining with the Chamber of Commerce, Delta Health Alliance and area businesses to present a series of career talks with the objective of informing students about businesses in the community and of sharing information about 21st century job skills. Volunteers are being scheduled twice monthly by CTE Student Services in an effort to make our students career ready and to work toward creating an effective employee base to support our local businesses and industries.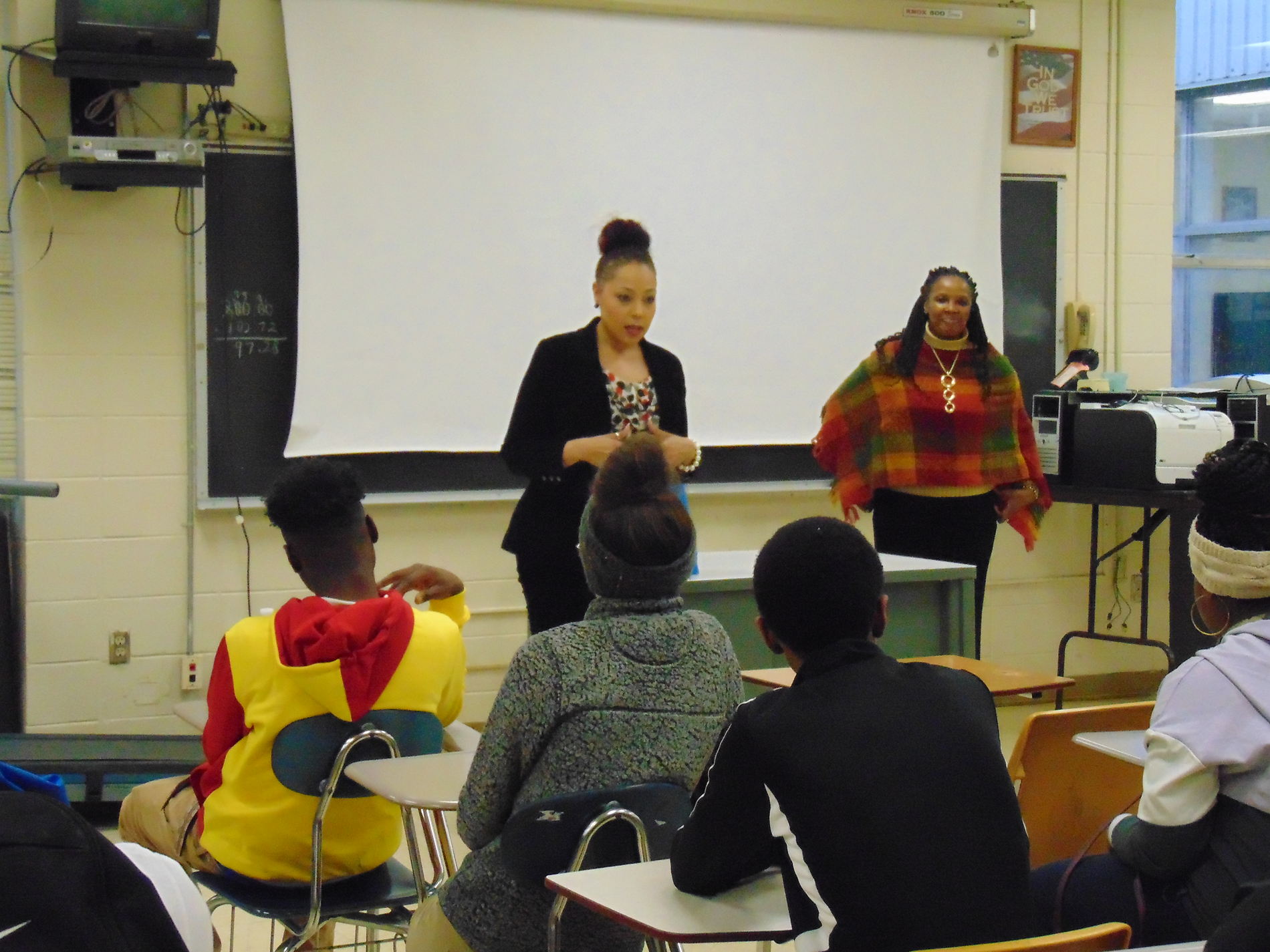 Overview of Leland CTE/Leland High School Job Shadowing Program
Rationale:
Shadowing develops an awareness of the educational and technical skills required for entry and advancement in a specific occupation. The student becomes familiar with the work-site environment and the job-related characteristics of the specific job or career. Shadowing provides students the opportunity to discuss areas of interest or concern with the employee in the "real world" occupation they are shadowing. By providing a relevant experience outside the classroom, employers are able to contribute to the education of youth and help prepare students for future career opportunities.

Description: Leland Career and Technical Education Center and Leland High School will collaborate in carrying out a job shadowing program for qualifying Juniors who are currently enrolled in a CTE Program and Seniors who completed a CTE Program the previous year. One day to one week during the third nine weeks grading period is designated as Job Shadowing Day and will include one-two students per CTE program (juniors and/or completer seniors), for a total of seven to fourteen students. Students will arrange their own transportation to and from the job site, and they will complete one day of job shadowing.
Criteria for Selection
Students must be in the 11th or 12th grade and be either currently enrolled in a CTE program or be completers of a CTE program. They must first be recommended by their program teacher, then by the CTE Center Director, the CTE Counselor, an academic teacher, the Academic Counselor, and the High School Principal. Their grade point average must be 2.5 or higher, their behavior must reflect 90 or more merits, and they must have no more than one excused absence per nine week term.
Forms and activities:
Participating students must also have signed forms for:
parent consent for participation in program

waiver, release and indemnity agreement

classroom teacher permission

employer documentation to include
job shadow sign in form

job shadow verification and checklist

business host evaluation
The above mentioned forms will be turned in to the CTE Counselor. Participating students must also complete:
an interview with assigned questions for mentor

a thank you letter to the mentor upon completion of the shadowing day

a student post- job shadowing reflection form.
These above mentioned assignments will be turned in to their English teacher for academic credit.
In addition to the forms and assigned activities, students will receive pre-job shadowing preparation forms:
iCAP Career Clusters form with 3 preferences for job shadowing businesses

Requirements

Verification and Checklist (mentioned above)

Workplace Tips

Questions for Conducting an Interview

Writing a Thank You Letter/The Sample Thank You Letter
Mentor/Business
The CTE Counselor, Academic Counselor and Student Services Coordinator will contact and select businesses which will mentor the students. A Job Shadow Mentor Contact Information form will be presented to and completed by interested business leaders and returned to the CTE Center. The CTE Counselor and SSC, with input from the Academic Counselor will match Job Shadows (students) to mentoring businesses. During the job shadowing experience, the Mentor will answer the job shadow's interview questions and guide the student through the responsibilities and tasks of the day. He/she will complete a sign-in sheet to verify hours and will complete a job shadowing evaluation form at the end of the day.
Orientation
The selected job shadows will meet with the CTE Counselor and SSC in order to receive forms and discuss procedures in the weeks before their job shadow day.